Baptisms on Easter Sunday
By vintagechurch - On 15 Mar, 2016 - 0 comments
As parents, we pray for our children. Our prayers are for their safety, health, and joy, but most of all that they would "call on the name of the Lord" and be saved (Rom. 10:13). As a church family, we join in those prayers for all the children of Vintage to know Jesus and his saving grace.
On February 14, Vintage Church Downtown celebrated with Joe and Paige Puckett as they baptized their son, Daniel. According to Jesus' words in Luke 15:7, all of heaven rejoiced with us as well.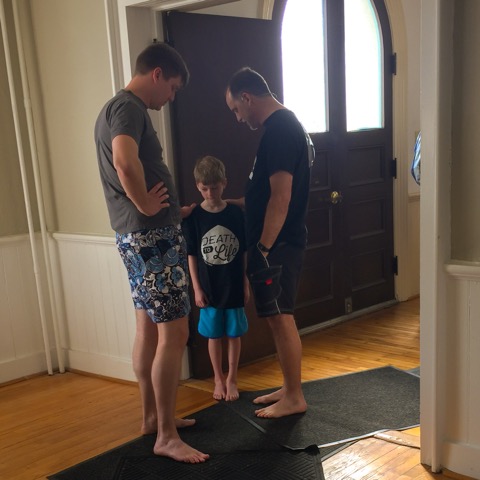 On Easter Sunday, we'll hold baptisms at all three Vintage churches. Baptizing new believers on Easter is a church tradition thousands of years old, and we can't wait to celebrate the inward change that followers experience when they receive the grace of Jesus and believe in Him. We believe that baptisms are a public sign of faith, an outward confession of beliefs, and a symbol of repentance. So if you've been a follower of Jesus for one day or fifty years and have not been baptized, there is no better time.
If you're interested in baptism:
Vintage Church Downtown or Midtown: Please fill out this form
Vintage Church Durham: Email Aaron Anderson, Durham Pastor – aaron.anderson@vintagenc.com