A Conversation on the Gospel and Race
By Vintage - On 20 Feb, 2018 - 0 comments
Vintage Church is one church in three locations– Downtown Raleigh, Durham, and North Raleigh. This allows us to live out the Gospel in our specific neighborhoods and cities. It's not often that we'll gather the three locations together, but our Conversation on the Gospel and Race was one we all needed to engage in.
For this all-church Members Night, we were pleased to welcome Leonce B. Crump, Jr. He is an author, international speaker, and the founder and lead pastor of Renovation Church in Atlanta. The night opened with a message from Phabienne Anderson of Vintage Church Durham, followed by Pastor Leonce's presentation that included parts of his own experience, the history of race in America, and teaching from scripture. We closed the evening with a Q&A session, where Pastor Leonce and Phabienne Anderson were joined by Aaron Anderson, Local Pastor of Vintage Church Durham.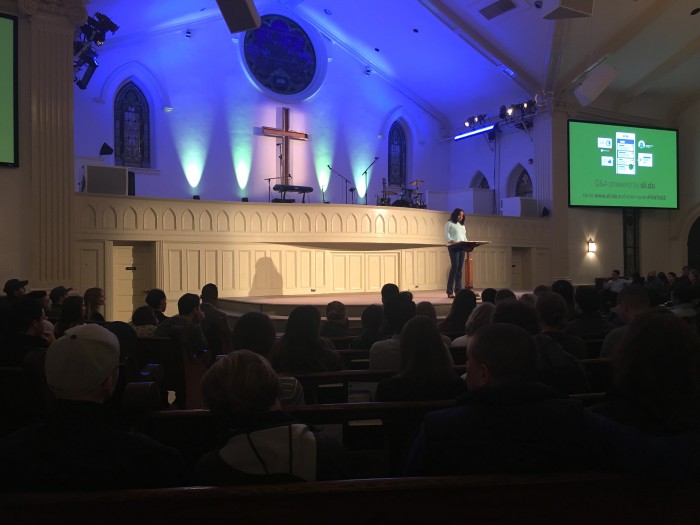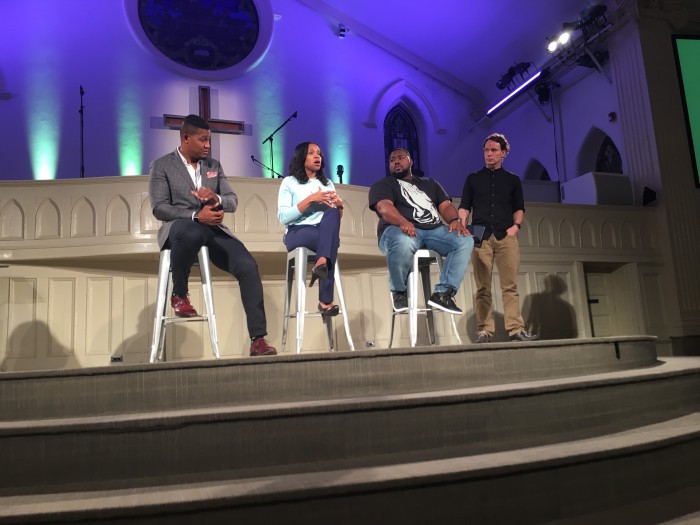 Resources recommended during the sessions:
Hillbilly Elegy – J.D. Vance
Stamped from the Beginning – Ibram X. Kendi
Between The World and Me – Ta-Nehisi Coates
Working Toward Whiteness – David R. Roediger
One Drop – Bliss Broyard
Divided by Faith– Michael Emerson and Christian Smith
Why We Can't Wait – Martin Luther King, Jr.
The full audio is available at this link or on the Vintage Church app.
We split up the video from the evening into three separate clips, all of which can be viewed below or on the Vintage Church Youtube page.
Part 1: Phabienne Anderson

Part 2: Leonce Crump, Jr.

Part 3: Q&A