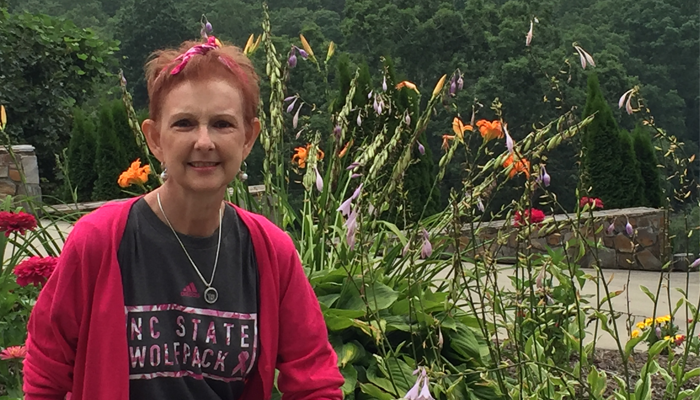 Breast Cancer Awareness Month: Strength
By vintagechurch - On 18 Oct, 2018 - 0 comments
Hello, Vintage Church! Many of you know that October is not only about the arrival of fall, but the beginning of many celebrations and colors – I love the yellows, oranges, deep reds and greens. October is also a month of pink, with the arrival of Breast Cancer Awareness month!
So many women are walking through the trial of breast cancer, including myself. The disease attacks so many women every year; I have had three friends contact me in the last several weeks to ask me for coaching and mutual prayers. These women are often full of fear, lacking peace, and just desire the comfort of someone who's been there or IS there. It becomes an instant time of spiritual upheaval.
Eventually conversations about cancer come around to, "What therapies or treatments have you done?" I respond, "May I ask you a personal question before I answer that? Do you have a plan to survive that includes Jesus?" Some of these friends do and some don't; how you proceed from there will be revealed to you from the Holy Spirit.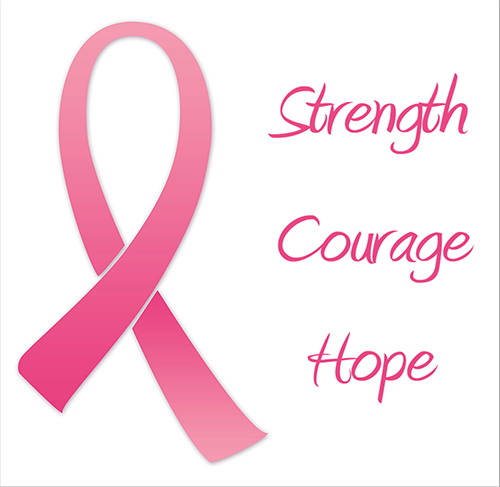 You will see the logo I've included in this post that focuses on Strength, Courage, & Hope. I have found all of these with my relationship in Jesus.
Let's start with Strength:
My go-to verse is Philippians 4:13: "I can do all things through Christ, who gives me strength." I have so many friends who comment, "You are so strong." No, I'm not, I fell apart at my diagnosis, and it consumed me. Most people don't live their lives thinking about when they will die! However, Stage IV breast cancer is terminal, with no cure. So how do you handle that your life, or the life of someone you love? I found that I can't handle that – but Jesus can. He doesn't say anything he doesn't mean. And he tells us we can do all things through him. When we read this over and over, and study his Word regularly, we find peace, lose anxiety, and the will to become more obedient and to
fight!
My first prayer was, "God give me your strength, because I can't think about anything apart from breast cancer and death." Within hours he answered my prayer. I found myself able to focus on my family, my work, and everything else in my life for hours without any interruption from the enemy. Now I very rarely even think about cancer. And I don't think about dying! I think about living and remember all the miracles God has performed in my life, and the miracles he provides daily. I talk to Jesus all of the time; I likely would look very strange if there was a camera in my home or car when I start talking to him.
I encourage you, if you are facing breast cancer, or any health challenge, please do a search on "strength" in your concordance or Bible app. Read all of those verses! Read them daily. If you are a loved one of someone fighting, do the same. Find a network of family members supporting the person with the disease.
During this month of Breast Cancer Awareness, please be aware that the only cure to the disease is a personal relationship with Jesus. This doesn't mean medical care doesn't work or isn't worth it, however, he wants to be involved in those choices too.
Jesus is:
"The Way, the Truth and the Life!" – John 14:6
We'll take a look at Courage and what Jesus says about that in next week's post!
In His Grip,
Deborah Justice-Place
Surviving Breast Cancer through God's Grace since 2012!