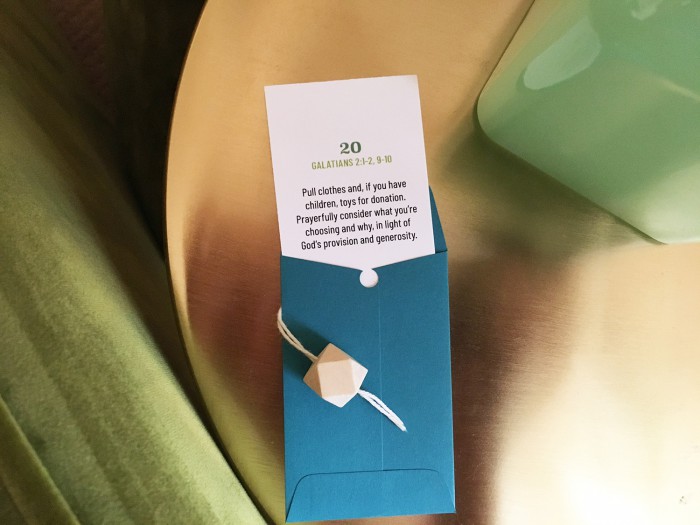 Advent Conspiracy, Day 20
By vintagechurch - On 20 Dec, 2018 - 0 comments
Love All
As the year draws to a close, let's look back in gratefulness for all God has provided. This is a tough concept in the midst of creating wish lists and thinking through what we want and "need." Today's activity is not only about giving to those in need, but doing so from a thankful heart. As we consider how God has provided, it changes the way we view what we have and what we actually need. God's generosity and love exceeds what we deserve. In addition, it's for all people, so let's join him in building God's Kingdom!
As desperate people who've experienced the righteous wealth of God, it is now our turn to model his generosity by sharing our wealth with those in need. Christmas is our chance to move closer to those in crisis, not further away. It is our time to notice those who are normally ignored. In short, it is our turn to love as we have been loved. In practical terms, our love must include caring for the poor in our midst.
Today's Scripture Passage
Then after fourteen years I went up again to Jerusalem with Barnabas, taking Titus along with me. I went up because of a revelation and set before them (though privately before those who seemed influential) the gospel that I proclaim among the Gentiles, in order to make sure I was not running or had not run in vain.
…and when James and Cephas and John, who seemed to be pillars, perceived the grace that was given to me, they gave the right hand of fellowship to Barnabas and me, that we should go to the Gentiles and they to the circumcised. Only, they asked us to remember the poor, the very thing I was eager to do.
-Galatians 2:1-2, 9-10