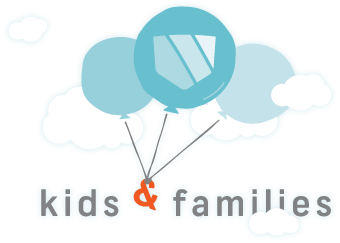 WHAT TO EXPECT.
At Vintage Kids, we believe that Jesus loves children and that the Gospel is for young as well as old. Every Sunday, infants through Kindergarteners experience a fun, engaging, and structured classroom time during the worship service. The classroom time includes an opening activity, teaching time, discussion, and game. Every aspect of this ministry is intended to support parents in teaching their children the good news about Jesus Christ.
Vintage Kids values your child's safety. Before joining Vintage Kids, every prospective volunteer completes a thorough application and consents to a background check, and then undergoes a training process.
If you are interested in serving with Vintage Kids, please fill out the volunteer application form.
CHECK-IN.
Each Sunday, you will be greeted by Vintage Kids volunteers and asked to check your children in. We use a unique and state-of-the-art check-in system that makes this a quick and easy process. You will receive two labels — one for each child to wear and one for you to keep during the service. At the end of the service, to ensure the safety of each child, we will collect your label and make sure it matches the child's before sending them home with you.
CLASSES.
Infants
Toddlers
Pre-Kindergarten
Kindergaten – 5 Grade