JESUS' WAY.
Jesus told his closest followers (the apostles) to take his message (the gospel) to the whole world. They did so by planting churches. 2000 years later, the mission hasn't changed. The means hasn't either. Therefore, Vintage Church has always been unapologetically committed to church planting. We plant Vintage Churches throughout the Triangle. Those churches work together to plant like-minded churches throughout the world.
Vintage Church is committed to planting churches in a number of ways. Here are some of the ways we do it, and some ways you can help.
Leaders Collective
Vintage Church established Leaders Collective in the fall of 2014 with two purposes: develop the right men to plant churches and help the right men continue to lead churches. The Leaders Collective fulfills these purposes through two programs—a church planter cohort and lead pastor cohort.
Church Planter Cohort
The church planter cohort—which is a sort of finishing school for church planters—provides gifted pastors and leaders the opportunity to continue to refine the gifts God has given them either as they plant or just before they plant a church. We host a half dozen new pastors each year for 12 meetings over eight months as they prepare to lead a growing church.
The church planter cohort serves as an incubator, allowing the planter to dream about vision, test out their philosophy of ministry, and experience success, challenges, and failure in a safe environment. The church planter cohort also serves as an accelerator, allowing the planter to complete much of the work necessary to sustain and scale his church over the first three years of ministry under the direction of experienced church planters and other experts.
Lead Pastor Cohort
In addition to the church planter cohort for pastors who have recently planted or plan to plant a church, the Leaders Collective sustains existing pastors through peer cohort programs. Leading scholars and national surveys consistently rank pastoral ministry as one of the most taxing careers in America. Pastors often live their lives in public isolation, caring for and befriending many with no one to care for or befriend him. The lead pastor cohorts help create community among pastors and provide a structured learning community.
To find out more, visit the Leaders Collective website
Want to help? If you'd like to help us from time-to-time as we prepare for hosting and equipping the pastors in the church planter and lead pastor cohorts, we'd love to know about it. Send an email to Elliot Grudem and we'll let you know how you can help!
Dedicated Staff Time and Financial Support
Vintage also encourages its own leaders to set aside a portion of their time to coach, train, and develop church planters. Staff members contribute to the growth of church plants and pastors in a variety of ways: work on advisory boards, assisting with communication or operational strategy, coaching and training new church leaders, and even by taking groups of people to do work at the churches. Vintage also sets aside more than 10-percent of its general offering to support church plants throughout the world. Currently, we provide financial support to the following church plants:
Want to help? Each time you give to Vintage, ten percent of your gift goes to church planting automatically! You can also keep an eye out for Church Planting Sunday on our schedule each year, where we take up an offering that goes directly to support churches and church planters.
Prayer
One of the most important ways to help church plants and planters is through prayer. We regularly pray for practical resources they need in order to do ministry, for development of leaders in their churches, and for people to be drawn to their churches to hear the gospel.
Want to help? From time to time, you'll find new cards at all three Vintage churches with updates on the local churches and planters we support. Grab one and join us in praying! Many of the churches we support also offer an option to subscribe for a regular newsletter on their websites. You can subscribe for specific info directly from them for more info on specific needs and prayer requests.
For more information on Vintage Church's involvement with church planting, contact Elliot Grudem.
MEET OUR 2016 – 2017 CHURCH PLANTER COHORT.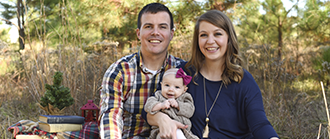 CHRIS WILSON
Restoration Church | Wilmington, NC
Chris Wilson will be the lead pastor/planter of Restoration Church in Wilmington, NC. Chris and his wife Kristen have been married for 4 years and are loving life as parents of Ramsey Jane, their 10 month old daughter. Both Chris and Kristen share a desire to see Wilmington NC deeply transformed by the power of the gospel.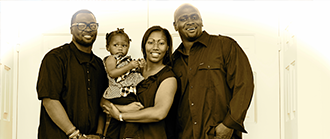 DEVINION VALENTINE
Omni Fellowship Church | Cedar Hill (Dallas), TX
Devinion B. Valentine is an elder and church planting resident at Stonegate Church in Midlothian, TX. He received a B.B.A from the University of Texas at Arlington in Management and a Masters of Divinity from Southwestern Theological Seminary. Valentine served proudly in the U.S. military four years, was the lead and founding pastor of Amazing Grace Bible Church for nine years, and has served as Director of Worship and Diversity for the past three years. Valentine is married to Alecia, and they have two children, Nick and Neria. They are also the proud grandparents of Harper Valentine.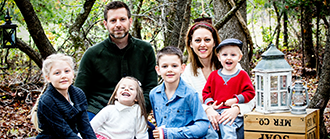 BRADEN GREER
Redeemer Church of NE Columbia | Columbia, SC
Braden is the lead pastor at Redeemer Church of NE Columbia. Prior to church planting, he pastored for eight years at a church in Maryland. He and his wife, Christy, were married in 2002 and have four children.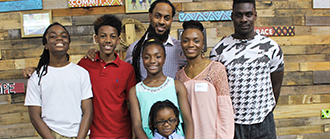 COREY SANDERS
Movement Christian Church | Homestead, FL
Corey is originally from Memphis, TN but moved to Miami in 2014 to plant a healthy gospel centered church in the community of West Homestead, FL. Along with being the lead pastor at Movement Christian Church, Corey and his wife, Robin, lead a performing arts program where they mentor and train students ages 5 – 18 in the arts. Corey and Robin have been married almost 15 years. They have four sons and one daughter.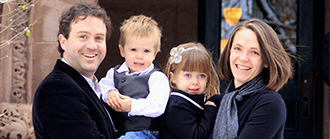 PAUL GORDON
Terra Nova Church | North Adams, MA
Paul is the lead church planter for Terra Nova Church in North Adams, MA. Prior to transitioning into this position, he served as a lay and bivocational pastor at Terra Nova while still working in accounting and corporate finance for four years. And, after deciding to pursue full-time ministry, he served as Terra Nova's Executive Pastor for three years. Paul has been married to his wife, Nicole, for eleven years. They have one daughter and one son.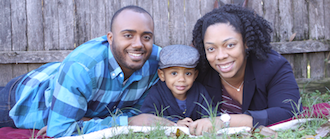 BILLY ROSE
South Dallas Community Church | Dallas, TX
Billy is planting South Dallas Community Church in Dallas, TX where he hopes to see the reconciling power of the gospel on display through a multi-ethnic, multi-socio economic, and multi-generational church. He began his work in South Dallas while volunteering with his parents as a teen serving the homeless. After graduating from college and teaching middle school in Brooklyn, he returned to Dallas and worked with Champions of Hope, a Christ centered mentoring program serving South Dallas for the last five years. Billy has been married to Areia for 8 years and they have one son Titus.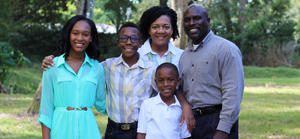 WINSTON MILLER
Orlando Grace Church | Orlando, FL
Winston grew up in South Florida, and worked as an enterprise consultant and church administrator before being called to pastoral ministry. He is excited to return to South Florida to plant a church with the desire that it will be a place where families of all cultures will experience the grace of God in salvation, the love of Jesus that extends to one another, and the fellowship of the Spirit that brings a community together. Winston has been married to Brenda-Lee for 20 years and they are privileged to love and shepherd their children, Alyssa, Alexander, and Andrew.