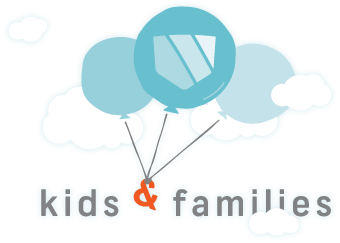 WHAT TO EXPECT
At Vintage Kids, we believe that Jesus loves children and that the Gospel is for young as well as old. Every Sunday, toddlers through 5th graders experience a fun, engaging, and structured classroom time during the worship service. The classroom time includes an opening activity, teaching time, discussion, and game. Every aspect of this ministry is intended to support parents in teaching their children the good news about Jesus Christ.
Vintage Kids values your child's safety. Before joining Vintage Kids, every prospective volunteer completes a thorough application and consents to a background check, and then undergoes a training process. Please refer to the Volunteer Handbook available at the Vintage Kids check-in station for more information on the screening, training, and expectations of volunteers.
If you are interested in serving with Vintage Kids, please fill out the form on the Sunday page.
CHECK-IN
Each Sunday, you will be greeted by Vintage Kids volunteers and asked to check your children in prior to walking them to their classroom. We use a unique and state-of-the-art check-in system that makes this a quick and easy process. You will receive two labels—one for each child to wear and one for you to keep during the service. At the end of the service, to ensure the safety of each child, we will collect your label and make sure it matches the child's before sending them home with you.
DURING THE SERVICE
If you are needed during the service, we will text your mobile phone.
CLASSES
In addition to our classrooms, we provide a Nursing Mothers' room with audio of the sermon.
Infants (newborn to walking)
Toddlers (walking to potty-trained)
Pre-K (roughly 3 to 5 years of age)

Kindergarten-2nd Grade

3rd-5th Grade
VINTAGE BUDDIES
CURRICULUM
From their earliest years, our nursery age children (newborn to walking) are taught basic Bible doctrines and stories as they are spoken in blessings and prayers. Our nursery is more than a babysitting service. It is the launching pad for nurturing the faith of the next generation. We seek to welcome children with nurture and prayer. In this way, our nursery forms an integral beginning for our children's ministry.
Our toddlers (walking through age 2) and preschoolers (ages 3 through 5) are also taught basic Bible truths. All kids at Vintage will be taught using an age-appropriate curriculum created by Vintage staff that corresponds with what families are learning in the sermon series on Sunday mornings. This curriculum includes key memory verses and catechism questions that guide and support learning, pointing to Jesus in every story. Moreover, children at this age level are challenged to participate in God's story by living out their faith in community. Our goal is to prepare them to fully participate in the life of Vintage Church.
Additional information about Vintage Kids policy and procedures can be found in the Vintage Kids Parent's Handbook. Copies are available at the check-in desk.
---