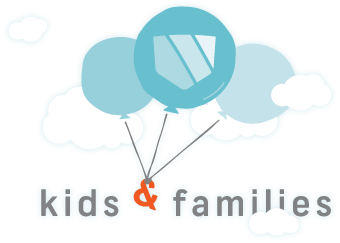 WHAT TO EXPECT
At Vintage Kids, we believe that Jesus loves children and that the Gospel is for young as well as old. Every Sunday, toddlers through 5th graders experience a fun, engaging, and structured classroom time during the worship service. The classroom time includes an opening activity, teaching time, discussion, and game. Every aspect of this ministry is intended to support parents in teaching their children the good news about Jesus Christ.
Vintage Kids values your child's safety. Before joining Vintage Kids, every prospective volunteer completes a thorough application and consents to a background check, and then undergoes a training process. Please refer to the Volunteer Handbook available at the Vintage Kids check-in station for more information on the screening, training, and expectations of volunteers.
If you are interested in serving with Vintage Kids, please fill out the form on the Sunday page.
CHECK-IN
Each Sunday, you will be greeted by Vintage Kids volunteers and asked to check your children in prior to walking them to their classroom. We use a unique and state-of-the-art check-in system that makes this a quick and easy process. You will receive two labels—one for each child to wear and one for you to keep during the service. At the end of the service, to ensure the safety of each child, we will collect your label and make sure it matches the child's before sending them home with you.
DURING THE SERVICE.
If you are needed during the service, we will text your mobile phone.
CLASSES
In addition to our classrooms, we provide a Nursing Mothers' room with audio of the sermon.
Infants (newborn to walking)
Toddlers (walking to potty-trained)
Pre-K (roughly 3 to 5 years of age)

Kindergarten-2nd Grade

3rd-5th Grade
VINTAGE BUDDIES
CURRICULUM
Our curriculum is intended to cultivate a strong knowledge of God and to immerse children in the Bible at an early age. In the Toddlers class, we use curriculum created by The Village Church. This curriculum is designed to make the character of God and the person and work of Jesus central in every story and lesson. In all classrooms we sing, pray, tell Bible stories, ask questions, and work on craft projects according to age groups.
Our hope is that the children would gain an understanding of God and his plan of salvation, and not simply to learn a few Bible stories.
For the Pre-K through 5th grade classes, we use the Gospel Project curriculum. This curriculum follows a three-year, chronological teaching plan that surveys the Bible from cover to cover.
Additional information about Vintage Kids policy and procedures can be found in the Vintage Kids Parent's Handbook. Copies are available at the check-in desk.