Vintage College is a gathering for doubters, seekers, and followers of Jesus. Our mission is to grow deeper in our understanding of who he is, and help one another grow as disciples of Jesus. We believe that Jesus is worthy of our lives, and hope that college students at Vintage Church will come to know the gospel, live the gospel, and advance the gospel to the ends of the earth. Our prayer is that students would find the freedom that can only be found in knowing Jesus Christ.
Worship with us on Sundays
This Sunday (10/2) Vintage Church Downtown will have services at 9a, 11a, and 5p. We'd love for you to join us! For more details please visit the Downtown page.
College students living in Durham should contact phil.lauria@vintagenc.com.
We hope to see you Sunday!
Ladies Coffee & Breakfast
College ladies are invited to join us for coffee and breakfast Wednesdays at 8:30a at Jubala Coffee (2100 Hillsborough St.), We'll get our own drinks/food and spend time in the Word and walk through life together. For questions or more info reach out to McKenzie Hill. We hope you'll join us!
Community groups are a great way to get plugged into the life of the church, to get to know others, and dive deeper into what we learn on Sundays. The College community group will gather on Wednesday nights at 7:30p during the semester to better know the gospel, live the gospel, and advance the gospel on our campuses, in our city, and beyond. If you'd like to learn more and/or visit an upcoming gathering, please reach out to Molly Church or Eric Muire. And we have plenty of groups that aren't geared toward just college students that meet throughout the week all over the Raleigh area. If you'd like to visit some groups, please don't hesitate to reach out to the Connections Team.
On Sunday, October 2 we'll have Seminar following the 11a service (12:30-1:30p) down in the 1880 room. This fall we'll dive into values and blessings in God's Kingdom through the Beatitudes of Jesus. Tony Evans' Kingdom Values: Character Over Chaos will guide us in our study. We'll provide lunch and books if you'd like to read along with us. We hope you'll join us!
On Thursday, September 29 at 12p bring your lunch and join us in the Court of Carolinas (west of the Belltower and east of the 1911 Building) to eat and hang out. We hope you can make it!
On Tuesday, October 4 at 7p college ladies are invited for dinner, coffee, treats, and games at the Cupcake Shoppe (104 Glenwood Ave, Raleigh)! Please RSVP to Rachel Halterman and let us know if you need a ride. We're looking forward to seeing you ladies there!
On Tuesday, October 4 at 7p college guys are invited to Drive Shack (6901 Play Golf Way, Raleigh)! We'll cover the bays. Food and drinks will be on your own. Please RSVP to Ben and let us know if you need a ride. We hope to see you guys there!
Connect with us by filling out the form below. If you have any additional questions or would like more information, let us know in the additional comments.
Ben Snow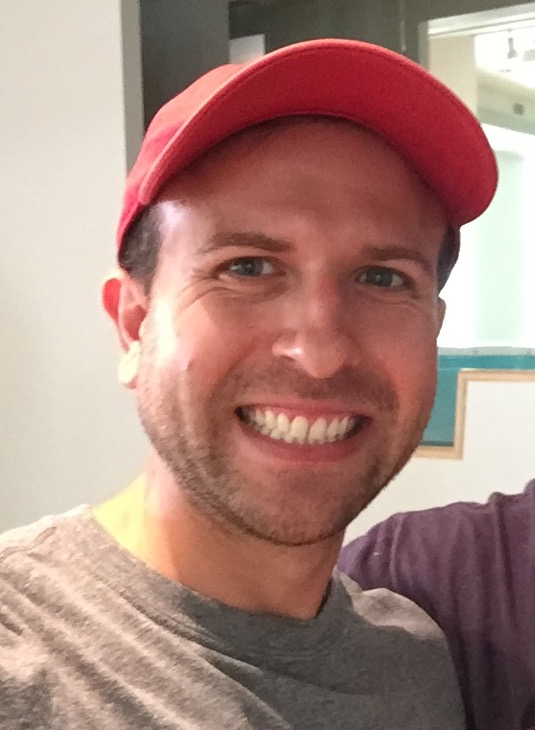 Ben is a native of Raleigh and a graduate of N.C. State. He served in college campus ministry before getting involved with Vintage College. Ben loves being active- whether it's playing soccer or tennis, walking, hiking, rock climbing, or playing some other sport. He enjoys spending time with his family and friends and trips to the beach or mountains. He's thankful for the opportunity to serve with Vintage College and is excited to see lives changed for the glory of God.